Instant Pot Candied Carrots | Quick and Easy Dinner Recipe
My daughter Laura loves candied carrots. I like them too! Today I'm sharing a quick and easy twist on candied carrots with this Instant Pot Candied Carrots recipe! This easy recipe is perfect for any weeknight meal and would even be fantastic served with your Easter dinner!
I'm a huge fan of using my Instant Pot for just about anything. There's no doubt in my mind that whatever I add to it, it's going to cook up perfectly time and time again.
So when I'm trying to think of new ways and ideas to feed the family more veggies, I'm always impressed with how the Instant Pot gives the most simple veggies an added lift!
The best part about using my Instant Pot is that clean-up is a breeze. It's one thing to be able to cook a food item that I know the family is going to love but it's another to have everyone begging for seconds, leaving me literally nothing to have to put up in the fridge for later. (In my book, that's a mom win!)
Note: This is the Instant Pot I own and I love it!
Can you make glazed carrots the day before?
You can but they're going to taste so much better when you cook them fresh. If you do want to make them early, just store them in the fridge and reheat them in the microwave once you're ready to eat.
Can you use baby carrots for this recipe?
You bet. I typically will use whatever type of carrots that I have in my fridge but you can absolutely use baby carrots instead of having to peel and slice carrots. Why not skip a step and save time when you can?
Tips for making Instant Pot Candied Carrots
The biggest tip to remember is that you're going to want to add your sugar source when you cook them. I like to use brown sugar but you can use other types of sugar, too.
White sugar adds a good sweetness and I know that other people have added honey as well. Honey won't sweeten as much but it is a good alternative to processed sugars.
However you decide to cook up these carrots in the Instant Pot, they're certain to taste great!
Instant Pot Candied Carrots
To make this recipe you'll need:
Instant Pot Steamer Basket or tin foil
3 cups carrots, sliced
1/3 cup butter, melted
1/3 cup brown sugar
1 teaspoon salt, to taste
2 teaspoons cinnamon
1/2 teaspoon nutmeg
How to Make Candied Carrots in the Instant Pot
Instant Pot Candied Carrots
Ingredients
3 cups carrots, sliced
1/3 cup butter, melted
1/3 cup brown sugar
1 teaspoon salt, to taste
2 teaspoons cinnamon
1/2 teaspoon nutmeg
Instructions
Place 1 cup of water in your Instant Pot and secure the trivet overtop. You can either use a veggie steamer that fits in your Instant Pot, or a piece of tinfoil shaped into a bowl, and place that over the trivet to hold the carrots.
Toss the carrots with the melted butter, then season with the brown sugar, salt, cinnamon and nutmeg.
Place the carrots in the steamer basket or tinfoil basket, and secure the Instant Pot lid.
Select Manual setting for 2 minutes, natural or quick release.
Carefully remove the carrots from the Instant Pot and drain out the water.
Add the carrots back to the Instant Pot.
Select the Saute setting and cook until the butter-brown sugar mixture is sticky and coats the carrots completely, about 5 minutes, stirring constantly.
I hope you enjoy this quick and easy recipe for Instant Pot Candied Carrots. Let me know if you try it in the comments below!
Free Printable Recipe Binder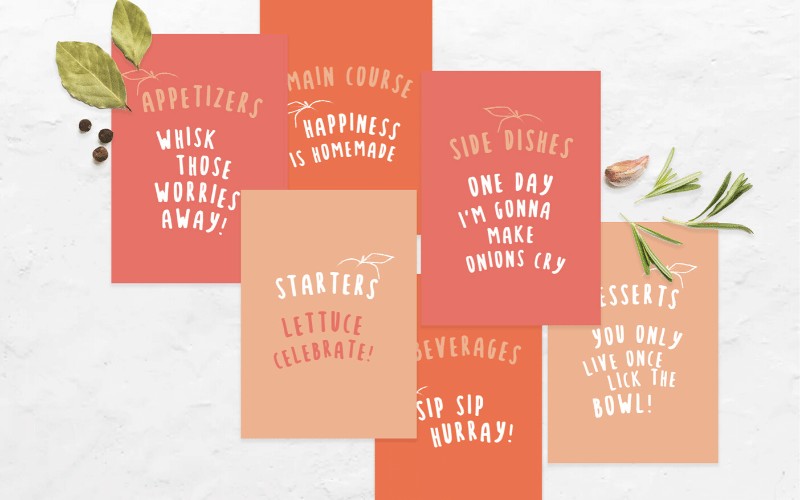 How to Download
When you fill out the form below, you'll receive an email giving you access to my entire subscriber exclusive resource library where you'll find this and many more resources for your home and family!
You'll find this free printable recipe binder in the At Home section of the library.
Why should I subscribe?
access to my subscriber exclusive resource library
exclusive coupons and sales to my shop
updates, challenges, freebies, and exclusive offers
instant access to subscriber exclusive printables