I absolutely love baked apples. This simple recipe combines oatmeal and baked apples for a perfect combination that's hearty and light at the same time.
Oatmeal Stuffed Apples are not only delicious and easy to make, but also good for you! Serve as a light dessert or for a no guilt breakfast.
Oatmeal Stuffed Apples
5 apples
1 cup oats
1 tablespoon chia seeds
1 tablespoon flaxseed
1 tablespoon cinnamon
1/2 teaspoon nutmeg
1 1/4 cup almond milk
3 tablespoons + 1 teaspoon maple syrup
1/2 cup chopped walnuts
5 teaspoons coconut
Preheat oven to 350 degrees.
Chop the top off the apples and core the insides with a small paring knife. Line a baking pan with tinfoil and place the apples right side up.
Bake for twenty five minutes or until tender. While the apples are baking, prep the oatmeal.
In a small pot combine the oats, chia, flax, cinnamon, nutmeg and almond milk. Heat over medium heat until a rolling boil starts.
Mix to combine. Cook for two minutes and cover with a lid until apples are done. Remove the lid to the oatmeal and mix in the three tablespoons of syrup and walnuts.
Carefully portion the oatmeal into the apples. Top with coconut and a drizzle of maple syrup. Place in the oven on broil for 1-2 minutes.
Remove, let cool slightly and enjoy! Makes 5 apples.
Free Printable Recipe Binder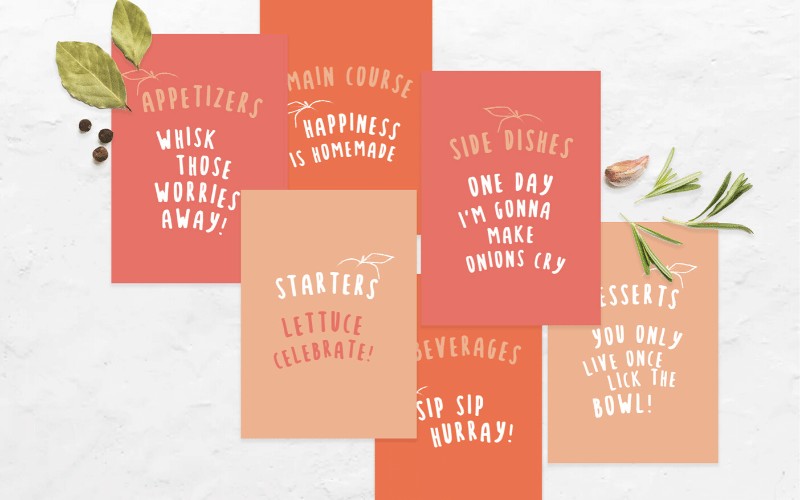 How to Download
When you fill out the form below, you'll receive an email giving you access to my entire subscriber exclusive resource library where you'll find this and many more resources for your home and family!
You'll find this free printable recipe binder in the At Home section of the library.
Why should I subscribe?
access to my subscriber exclusive resource library
exclusive coupons and sales to my shop
updates, challenges, freebies, and exclusive offers
instant access to subscriber exclusive printables