Preparing for The Journey | Day One
Welcome to Day 1 of our series, From Chaos to Calm: 15 Weeks to a Happy Home. Today we're getting ready to start this journey. I hope you're as excited as I am!
Good morning, Ladies! I hope you slept well last night. Are you ready to get your homes and hearts in order over the next 15 weeks? I am so excited about this series! I was really blown away by the number of women who commented and let me know they were planning to join the challenge when I announced it last week.
I know God is going to do a great work in your hearts and I'm anxious to see what happens!
---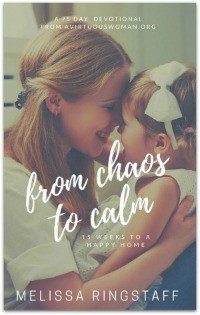 From Chaos to Calm eBook
If you've been struggling with your home, your marriage, your children, or just life in general this might be the answer you have been waiting for! Inside the pages of this ebook you will spend 15 weeks working toward a goal for:
– peace in the heart
– peace in the home
– peace with our husbands
– peace with our children
---
From Chaos to Calm: Day One
Preparing for This Journey
Scripture Memory: "Then they cry unto the LORD in their trouble, and he bringeth them out of their distresses. He maketh the storm a calm, so that the waves thereof are still. Then are they glad because they be quiet; so he bringeth them unto their desired haven." Psalm 107:28 – 30
As women striving to seek out God's will for our own lives, is so important that we wake in the morning and humble ourselves before Him and ask Him to give us the strength we need to get through the day. So, this week's challenge is having a morning prayer and devotion. I do believe that the morning is the best time of the day to get yourself in order. Just as our homes need organizing and maintaining, our hearts need order and maintenance as well.
So, I am setting my alarm for 6:00 a.m. each morning. My early morning routine is this:
Have my prayer and devotion.
Take my shower.
Take my morning walk.
Prepare breakfast.
By the time I have completed these four goals, my children begin to stir. I feel better and actually look forward to the peace in my house while it so quiet. I am able to gather my thoughts, plan my day, and most importantly, CHOOSE to live out my day with God's purpose in mind.
Actions Steps to Take Today
Prepare your prayer corner. Select a religious book on any theme that interests you. Have your Bible ready to read. Put together a prayer journal and a pen. Set out a candle and some matches. Get a box of Kleenex if your nose is stuffy.
Download my free printable Prayer Journal (using the form below) to use during your worship time, if desired.
Pray tonight. Ask God to give you the courage and the will to change those things in your life you need to change. Ask Him to give you energy in the morning when the alarm sounds.
Go to bed as early as possible. A good night's sleep always helps when you want to get up early. I suggest trying to go to bed between nine and ten o'clock. I know it is hard! BUT, the hours before midnight offer the best sleep – it's been scientifically proven!
So, set your alarm, and get to bed at a decent hour. You're getting up early!
Listen to the Podcast:
Press the play button or click here to listen.
From Chaos to Calm: 15 Weeks to a Happy Home is a daily devotion – Monday through Friday for 15 Weeks by Melissa Ringstaff. The Audio Podcast gives you extra ideas to go along with the email series or e-book.
Here's an image you can use on your own blog… or Pinterest!
What are you hoping to gain from this study? What chaos is in your calm?
Free Printable Prayer Journal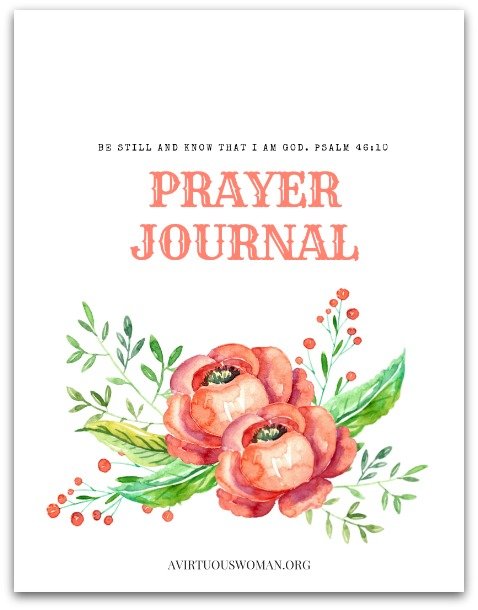 How to Get the Printable
Just fill out the form below and you'll receive an email giving you instant access to this free printable.
If you are already a subscriber, filling out the form won't affect your subscription, but you will receive the link to get the printable!
If you're a member of the Homemaker's Circle, this printable can be found inside of the membership! If not, you can join today for as little as $1.00 a week and get instant access to over $500 worth of digital products and homemaking classes including The Disciplined Homemaker and A Time to Clean!
Why should I subscribe?
access to my subscriber exclusive resource library
exclusive coupons and sales to my shop
updates, challenges, freebies, and exclusive offers
instant access to subscriber exclusive printables